Our kitchen gadgets for RV living aren't too much different than the ones we had in our house. But there are some nuances – the smaller kitchen means that we have less of everything. Gadgets that can do multiple tasks are high on the list. Big bulky appliances are a harder sell – if they don't make the cut they get quickly dispatched (We're looking at you, air fryer). Here are a few of the things we just love in our RV!
Top 5 Kitchen Gadgets for RV Living
Kitchen Mama Electric Can Opener Kitchen Gadget
We just recently bought this hands-free can opener and really loved it! You can open your cans with a simple push of a button. No more sharp edges and it's battery operated. When finished, it removes the top for easy disposal with no mess! When you have 7 cans to open for our Instant Pot chili, this device is killer!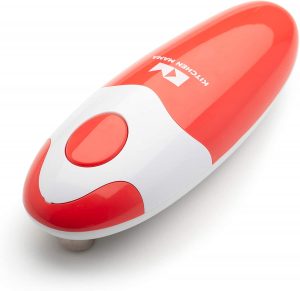 Instant Pot Duo 7-in-1 Electric Pressure Cooker
For us, we just LOVE our instant pot to make some of our favorite meals. There are so many things you can cook in an instant pot. Garrett makes the best Instant Pot chili and I like to cook our oatmeal groats for breakfast. You can also boil the perfect eggs and steam veggies very quickly. Perfect tiny living appliance.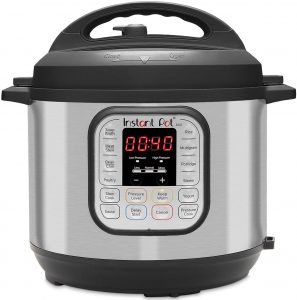 The Original Hotpop Microwave Popcorn Popper
You would not believe how good the popcorn is from something so simple. This Hotpop Microwave Popcorn Popper is simply a silicone bowl with a silicone lid. And we find it super easy to use. Here's the steps we do:
Add popcorn – We usuallyput anywhere between 1/3 cup to 1/2 cup of kernels in the bottom. We really like Orville Redenbacher popcorn in the 8 pound container. It is cheap and tasty!
Add Oil – We usually spray a little bit of no-calorie olive oil, or pour in some real olive oil (adds calories, but the corn is even juicier!)
Add salt – Grind some salt on top of the kernels
Shake the Kernels up!
Microwave on High – We found that 2:30 was the sweet spot in our old house microwave, but it takes 5 full minutes in our crappy Samsung microwave in the RV. It also wastes almost half the kernels for us in the Samsun (that did not happen with the Whirlpool we used to have). Still tasty either way!
Add more salt – We throw in a bowl then put a bit more salt on the top. We like salt!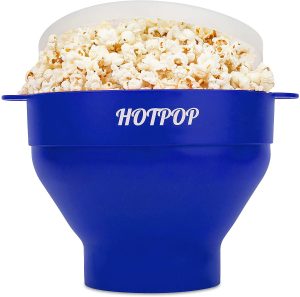 Brita Water Pitcher with 1 Filter, Large 10 Cup
We decided to buy this Brita Water Pitcher with filter for an extra water filtration system even though we have water filters in our coach. This BPA-free Grand water pitcher with filter holds 10 cups of water. Love my Brita!!

Command Traditional Plastic Hooks
We bought these command hooks to hang our kitchen towels so they would be out of the way. They are easy to install and are damage free hanging on the wall. They come in a variety of different sizes and colors. We purchased the brass nickel one.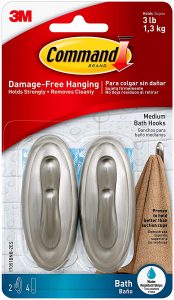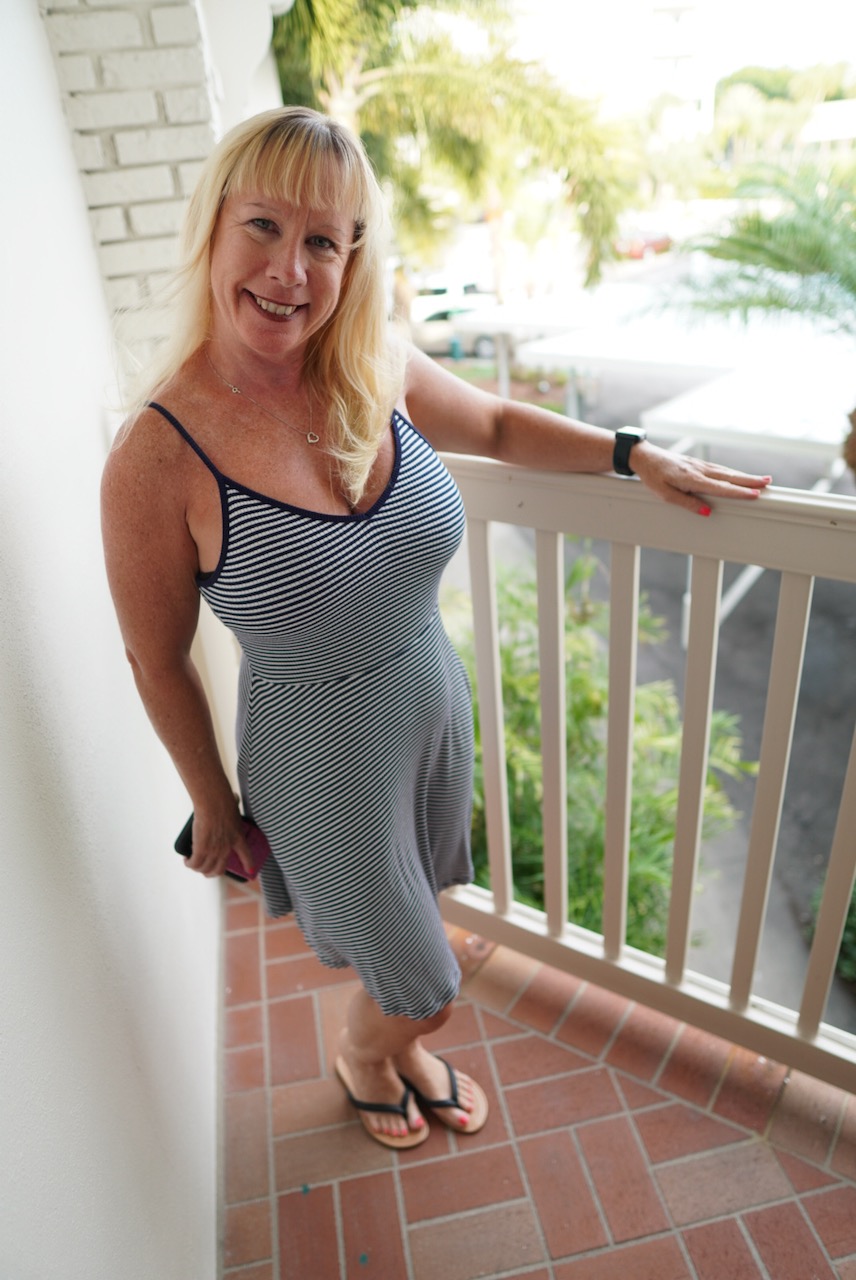 Christy started working for UPS at the age of 18 and moved up within the company. After 30 years, my corporate job ended but it was bittersweet. This has allowed me to start traveling the big road and enjoy life to the fullest. Looking forward to more adventures and making memories.