People have many reasons why they go full time in their RV. This is our story!
Our Full Time RV Story
Dreaming of Full Time RV
Many years ago, we somehow stumbled upon RV videos on Youtube (thanks Google!) – and quickly discovered Gone with the Wynns, Technomadia, the RV Geeks, Nomadic Fanatic way back in the day (like 2015!). Over the years we found RV Love, You me and the RV, Changing Lanes and KYD (and many others!). We dreamed of doing this ourselves – the thought of downsizing, simplifying, and enjoying experiences instead of "things" really appealed to us.
Full Time RV Becomes a Reality
For many years this was just a dream for us. But in 2019 this all changed. Christy had been at UPS for 30 years, but could not retire until 55 (which was still 5 years away). But UPS unexpectedly decided to outsource her entire customer service department to Guatemala. They laid off her entire department, which was horrible for the junior people, but turned out to be a blessing for Christy and our dreams of living a full time RV life!
She came upset with this news, and I told her "do you realize we can go full time in an RV now, right? Since she got a good severance package, she could actually retire at 50 if we managed our expenses well. I was still working, but I knew if I could work another year or so I would be in the same position. So at the beginning of 2019 we decided that in one year we would start the downsize process and hit the road!
We spent most of 2019 planning our adventure, and starting to seriously think about what type of RV we would get. Our thoughts wandered all over the place – one week we figured a motorhome made the most sense, then the next week it would be a 5th wheel. And sometimes we think we need to REALLY downsize and thought we could live in a 25 foot travel trailer or airstream. I spent a huge amount of time researching and we came up with a list of nice-to-haves:
King bed – Knowing the beds are already smaller in an RV, this seemed a must
TV layout – We wanted the TV to be across from the couch (not on the other side of the kitchen table or above the windshield)
Aquahot – the advantages of having infinite hot water and a relatively quiet furnace seemed very worth it!
10K towing – Towing our Jeep
Bath and a half – Having a small bathroom would allow us to have a compost toilet
Induction cooking
Dishwasher
Washer/dryer – We didn't really want to be hitting laundromats every 2 weeks.
All-electric – Having one less fuel on board would make things more simple
Side radiator – Everything we read made us feel a side radiator coach would be superior
All of these definitely started pushing us toward a motorhome. Additionally, we wanted to not have to get ANY paid-for storage for our stuff. So we needed to downsize a 2800 square foot house into our new RV!
The summer of 2019 we found a 2015 Entegra Cornerstone for sale up in Ohio – the price was just too good to ignore. We flew up to see it, and ended up buying it! I had to get back to work so we drove all the way back to Atlanta almost 800 miles in 24 hours. We had never driven a motorhome before, and now we were driving a 45 foot, 50,000lb beast. Talk about some serious stress. Now we were committed!
Full Time RV Solar – Going Big
Even though we had never done it, we knew we liked the thought of boondocking and having a RV that was somewhat independent of being hooked up in a campground. So we started making plans for a solar build on our new-to-us motorhome – This turned into quite the major project, and $15K in expense (before the solar tax credit). The cool thing is we can now power ANYTHING in our coach off our our new battery system and solar. We added 2680 watts of solar panels, and a 14KW lithium battery bank.
Full Time RV – Downsizing Here we Come!
2019 ended a little differently than we thought it would – Garrett's company laid him off unexpectedly in December, which allowed us to focus even more on the downsize (he had planned to quit in a few months anyway, so it wasn't the end of the world). We started 2020 focused on getting rid of everything and prepping the house for sale. Little did we know this would be a full-time job for 10 months! Add in a quarantine in the middle of everything, and it was a crazy year. We went through house renovation, 3 contracts, and hundreds of Craigslist/Marketplace/Letgo sales to get to the finish line.
Full Time RV – Finally!
We finally hit the road in October 2020. After a few few Passport America campgrounds along the way, we are now in Tampa, Florida. We had planned on making it to Quartzsite this year, but thanks to the pandemic we hunkered down at Bay Bayou RV resort in Tampa. We are looking forward to heading to Savannah in April and finding out what awaits on the big road adventure ahead!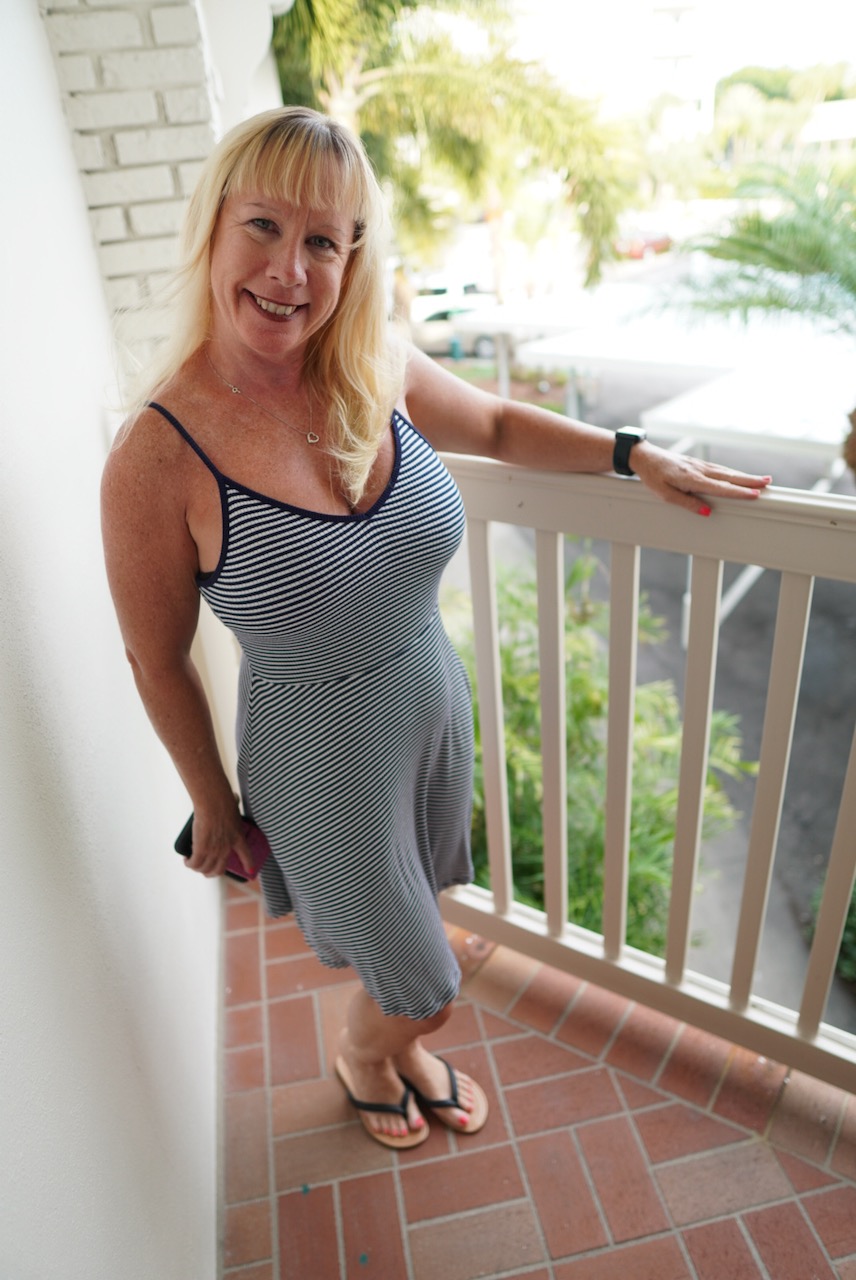 Christy started working for UPS at the age of 18 and moved up within the company. After 30 years, my corporate job ended but it was bittersweet. This has allowed me to start traveling the big road and enjoy life to the fullest. Looking forward to more adventures and making memories.