RV Grocery shopping can really be a challenge! When we lived in a house, life was much easier. We went to Kroger and Aldi every week, used coupons, and earned points for really cheap gasoline. Once we hit the road full time, we quickly had to change our strategy.
Of course, everyone has different eating habits, so these tips may or may not work for you. Here is how we would define our eating habits:
We tend to eat relatively simple meals and whole foods with an emphasis on protein (see our fitness article to find out why)
We eat a relatively repetitive diet – we would like to try other things but it makes tracking calories harder and we are pretty lazy!
Our shopping trips tend to be larger and less frequent if possible (who likes shopping!)
Hopefully some of these tips will help you!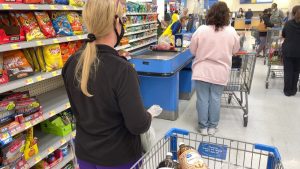 6 Tips for RV Grocery Shopping
We find this tips to be a good balance of saving money and getting quality food, which is very important!
Break Down Your Must-haves for RV Grocery Shopping
Everyone has food habits – items that are gotten every week and make the foundation of your eating.
Map Out Your Shopping Options
RV grocery shopping is very dependent on how long you are staying in an area – if you are just passing through, your options may be limited and/or you're too tired to bother. But if you're staying for a week or more, its worth a bit of time to find your shopping options. We try to keep it under 15 minutes from our campground if possible, because gas isn't free and we have better things to do than drive all over! Once we have mapped these out, we try to work in shopping with other errands or trips to the gym. This minimizes our driving and saves time.
Identify shopping options – ideally you can get everything from one place, but that might not be practical.
Optimize your shopping list – decide the best place to buy each item. Make substitutes if your favorite items aren't available or too expensive (Walmart Mio vs real Mio for example)
Set a rhythm for grocery shopping – Be flexible, but having a schedule can help keep the fridge full and food fresh. We typically go to two different stores twice a week for the bulk of our shopping. But we have to make a quick run-in to Target or Publix to get our favorite frozen pizza – Newman's own!
Get to Know the Chains
Some chains are regional, and others are national. But the stores within a chain are typically very similar in layout and their sales strategies. Here are what we found for each chain we are familiar with:
Don't be Afraid of Walmart
We will admit it, a little piece of us dies every time we step into a Walmart. There is just something about the big crowds and chaos that hurts your soul here. But if you want the lowest prices of any chain with the biggest selection, this has to be on your list. And they are in pretty much EVERY town in America. In our experience, they don't really have many killer sales, but every item seems priced consistently lower than any other major grocery chain. For example, we buy 5 dozen of eggs for under $4.00 – that's insane!
Buy in Bulk if You Can Afford the Space
Certainly it is a challenge to store large quantities of items in most RV's – and ours is no exception. But when we do our grocery shopping, we try to buy bulk to save costs. This can be a challenge for items such as paper towels, soda, toilet paper and other bulky stuff.
Don't Be Afraid of Mom and Pop Stores for RV Grocery Shopping
It is definitely worth knowing the chains when you are RV grocery shopping – when you are in a new area, the familiarity of a chain makes shopping quicker and typically cheaper. But you can often find unique items and get much better customer service at smaller grocers, especially in smaller towns.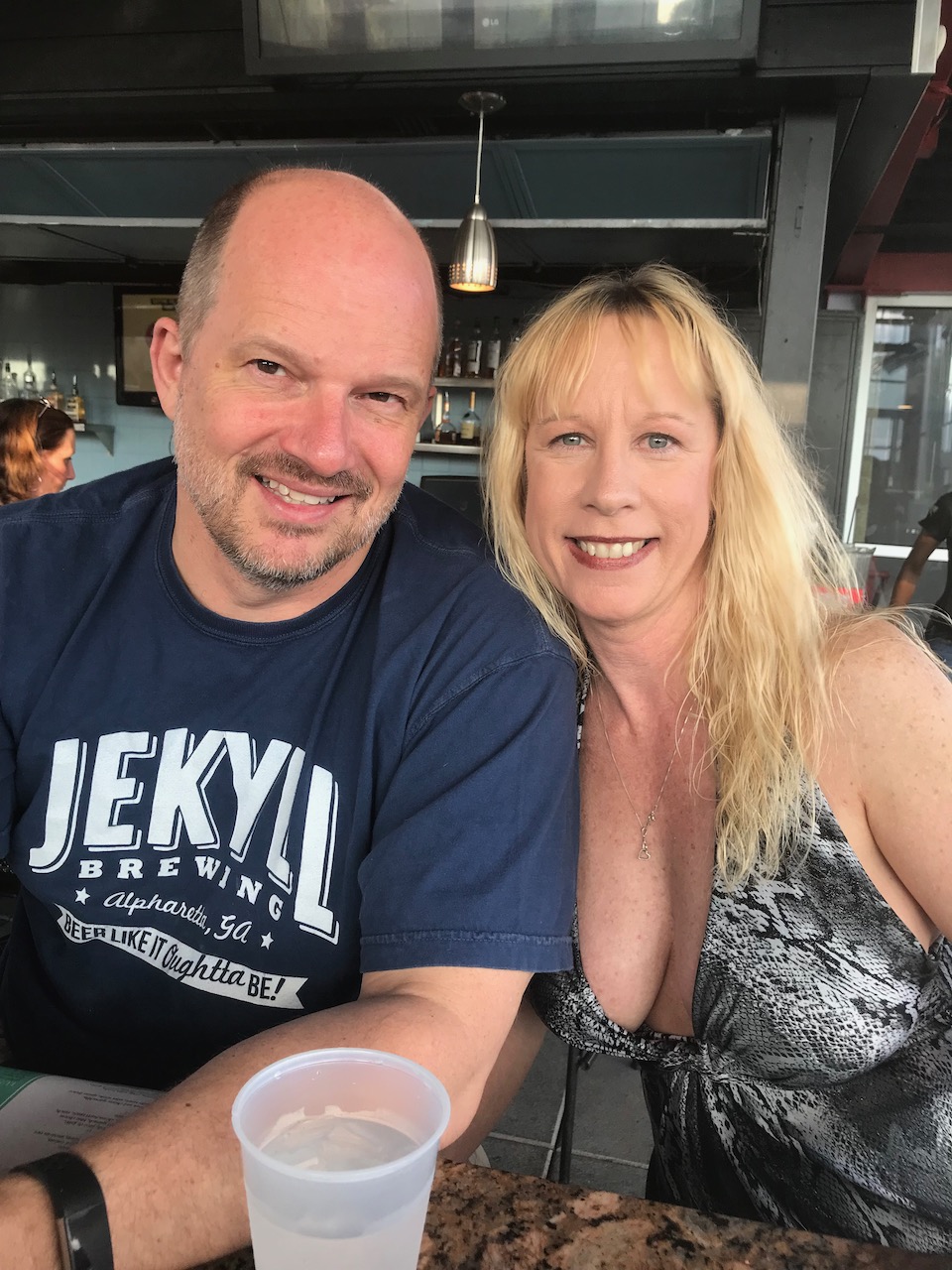 Garrett has spent most of his life in the IT industry, but his passion is music and photography. Trying to enjoy his remaining trips around this big blue spinning ball!