These are the top 5 accessories for your RV that can make your travels easier. Because sometimes it just takes a few accessories to make your life either. During our travels we have found a few must-haves to make our travels easier.
Top 5 Accessories For Your RV
Shark Genius Hard Floor Cleaning System
We wanted to find something that would clean our floors without having to get on our hands and knees and do a great job. After some research, we bought the Genius Steam Pocket Mop.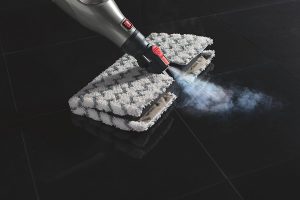 This steamer isn't the cheapest, but it's pretty reasonable around $120. It came with 2 mops which is really nice, and it's easy to buy more if you need them, like this six-pack for $30. What we love about this steamer is you can just throw the pad in with your wash once it gets dirty, keeping cleanup to a minimum. It also has 3 levels of steam, depending on how bad your floor is. If you have some really bad spots on your floor, just flip the mop and hit it with steam directly. Pretty cool!

Water Pressure Regulator
We thought a water pressure regulator was kind of a nice-to-have, but we took ours off for a few days to test an issue with our icemaker. What a mistake! The PEX connection in our master bath started leaking, causing water to get all over the floor (and even worse, under the tiles). The cold hard truth is you NEVER know what kind of pressure you are going to get at a RV park, and your RV is not equipped to handle high pressures (even worse than a house for sure). You can get a decent one here.  Check out our in-depth article for more information!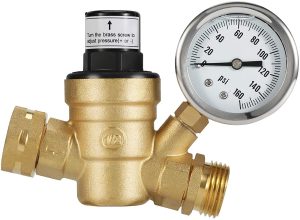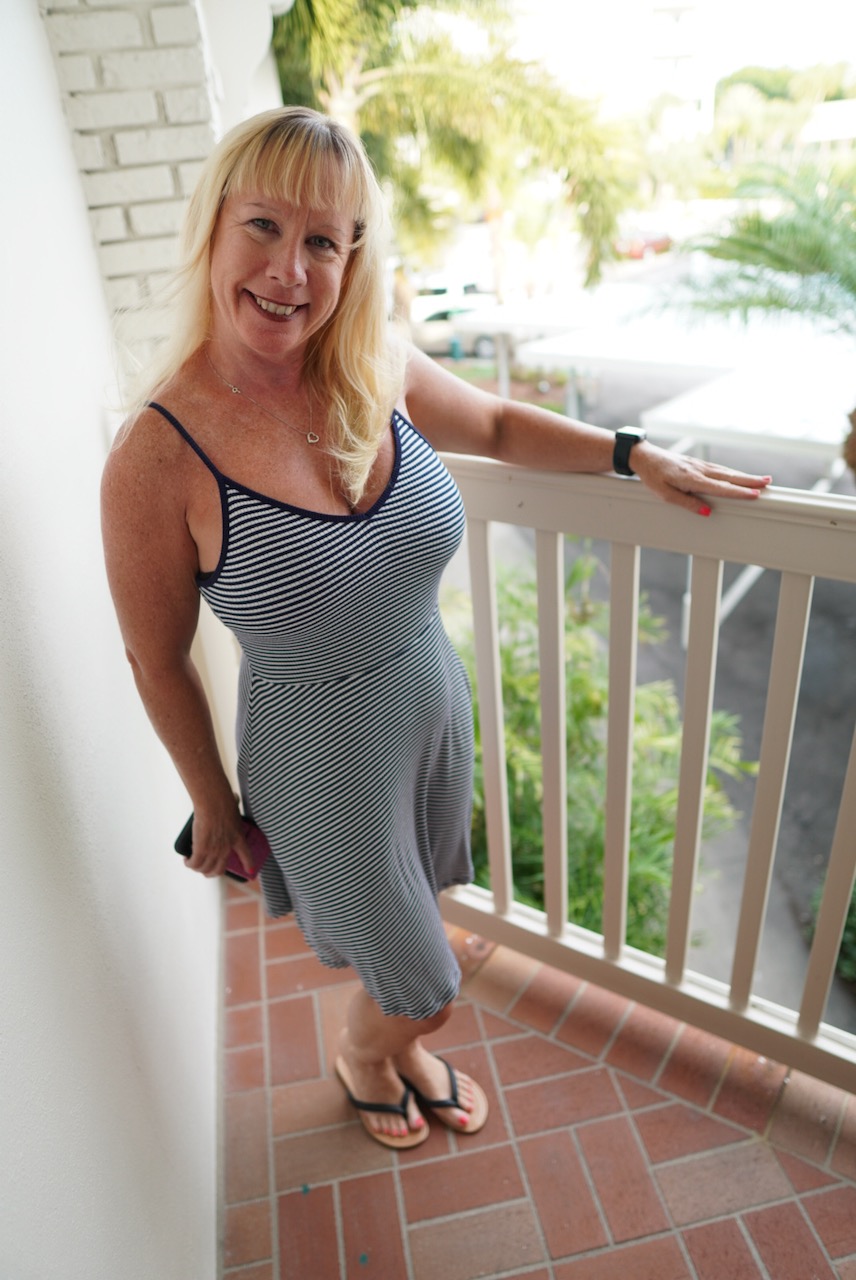 Christy started working for UPS at the age of 18 and moved up within the company. After 30 years, my corporate job ended but it was bittersweet. This has allowed me to start traveling the big road and enjoy life to the fullest. Looking forward to more adventures and making memories.