The Courtney Campbell Causeway in Clearwater/Tampa is definitely one of the unique fun things to do in the area.
Courtney Campell Causeway
How to Get to It Courtney Campbell Causeway
Courtney Campbell Causeway is one of the main arteries between Tampa and Clearwater. It is pretty close to the Tampa airport, and comes out near Safety Harbor on the Clearwater side. One simple place to park (paid) Ben T. Davis Beach Park – map here. A little further away is a neighborhood park called Cypress Point Park , but will put you further away from the causeway. There is also free parking along most of the causeway, so if you don't mind starting in the middle, that is always a good option! Don't forget – this place can be VERY busy during the weekends. Crowds can be big, and parking can be tough.
Another option on the south side close to Clearwater is a paid beach lot. The sand is really nice there and it can be a bit quieter than anything on the Tampa side.
Things to Do at Courtney Campbell Causeway
Courtney Campbell Causeway is a great place to hang out when the weather is nice! Especially during the week, when you can avoid the biggest crowds. Biking is always a favorite here, along with walking. Because the path is so well maintained, roller blades or roller skates are also really good options. We mainly biked there because we wanted to cover a lot of ground. Most people use the causeway to hang out, have picnics, or chill with friends. On the Sunday we visited it seemed to be "battle of the car stereos" in may areas, and the volume in a couple cases was excruciating. If that's not your thing, definitely go during the week!
One thing to be aware of – the breeze off the bay can be very strong on many days. When we biked, the headwind was almost unbearable going from the Clearwater side over to Ben T. Davis beach. But we were rewarded with a tailwind that made our mountain bikes feel almost like electric bikes! So it can be a trade-off, but something to be aware of.
One of the nicest things we enjoyed was the sunsets – you can't beat watching the sun set over Clearwater. Almost anywhere along the causeway has a good view for a sunset!
Bathrooms
The only public bathroom we found was at Ben T. Davis beach. It was small, but we never had to wait very long even when we went on the weekend. If your bladder is small, you may want to plan your trip so you can hit this area if you need to go! Or don't drink a lot of coffee or water before your visit!

Fishing
A lot of people were fishing close to the Campbell Causeway bridge, and also on the north side of the Causeway. Just east of the bridge is the causeway boat launch. As of this writing, parking is $5 and it is a pretty large boat launch. There also usually is porta potties if you really need to go!
Food Options
Not a lot of food options right on Campbell Causeway, but one notable fun place is Whiskey Joes – They can be super busy, but the view is amazing and this is probably the closet you can be to Tampa and feel like you are in the middle of nowhere at a beach! Since they are on the south side of the causeway, they also get that great sunset view.
Because this is really an urban area, once you leave the causeway in either direction you can find a ton of food options. But if you want to save money, pack a picnic and enjoy your food on the causeway!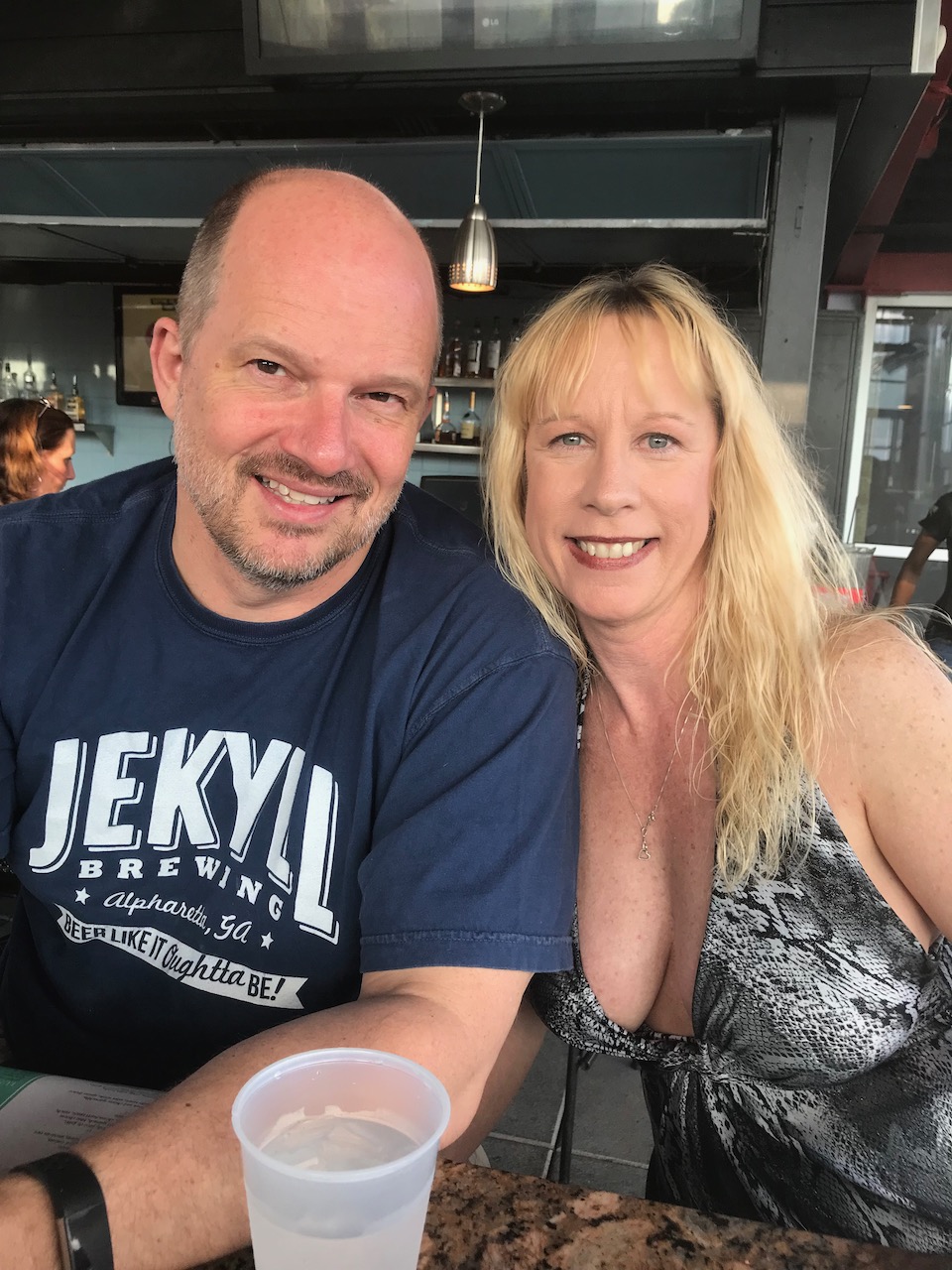 Garrett has spent most of his life in the IT industry, but his passion is music and photography. Trying to enjoy his remaining trips around this big blue spinning ball!