Caladesi Island State Park in Florida in Clearwater is a gem of a state park in Clearwater. If you are in the Clearwater or Tampa area, make sure to visit and enjoy what it has to offer!
To get to Caladesi by ferry, you first need to go to Honeymoon Island State Park. Take 586 through Dunedin – you will cross a beautiful causeway that has free beaches on both sides.
Once you pass a few large condos on the right, you will come to the entrance at Honeymoon Island state park.
It costs $8 per vehicle to enter unless you have a Florida annual state park pass (we have one, and it cost $120).
Once in the park, it's just a short drive to the Ferry launch parking lot. When we went, we had to wait about 90 minutes for the noon ferry (the 11 had just sold out). This was in February – the crowds can vary widely throughout the year.
Once you board the ferry, it's a pretty 15-20 minute ride into the harbor at Caladesi Island. Sit back and enjoy the view!
5 Things to do at Caladesi State Park
Take the Ferry to Caladesi State Park
Caladesi Island state park is a little different than many state parks – you cannot reach it by car. So while it's a little more trouble to get there, this also means it will likely be less crowded than most state parks. The only way to the island is by boat. So your options are:
Take your own boat – Caladesi has a 108 slip marina that you can use to enjoy the island. When we were there, it was almost empty!
Rent a Kayak – Multiple places inside and outside the park are good for renting a kayak, which you can then paddle over to the island. Here is one good one.
Take the ferry – This is what we did! You have to enter Honeymoon Island state park, which will cost you $8 unless you have a Florida annual state park pass. The ferry area has ample parking, and run ferries either every 30 minutes or hour depending on the time of day. When we were there the cost was $16 per person, but there is a coupon for a dollar off.
Kayak the Mangroves
You can rent a kayak at the Marina/Cafe for $25 per person. We didn't get a chance to do this yet, but it sounds amazing! Another option is to rent from Sail Honeymoon and paddle over to the island. As of this writing, you can get a 2-man kayak for $60 for all day! If you do go south of the marina, plan to be sitting in the kayak for awhile – there are no areas to beach (it's all mangroves) and some of the currents and waves can get a bit dicey.
Hiking Caladesi Island
The island has a 3.5 mile loop of trails that have a nice mix of mangroves, virgin pines and other flora and fauna native to Florida. When we went in February the hiking conditions were perfect! The trail has a mix of sandy areas and pine needles, and we would rate as very easy (and flat). The trail has routes that dump you out onto the 4 miles of undeveloped beach.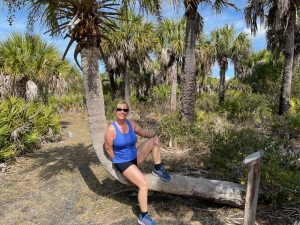 Hang out on the Beach at Caladesi Island State Park
The beach is one of the few in Florida that is truly unspoiled. There is no development anywhere to be seen – just 4 miles of sand and water. There is plenty of seaweed and other ocean stuff that washes up on shore, so don't expect it to look like a groomed resort beach (which is fine by us!).
Most of the people stay near the marina beach, were you can rent umbrellas and beach chairs. Bathroom facilities are also close by on the main beach.
If you go further south, you will easily find areas that have very few people around. Just the perfect place for a quiet day at the beach!
Currently you can walk from Clearwater beach to Caladesi – but it will take you quite a long time, so plan accordingly.
The only downside is it is relatively pricey day – count on $20 per person (before any discount) in fees to get to this beach using the ferry through Honeymoon Island. A decent amount of restrooms are available close to the beach and the marina.
After a long day on Caladesi Island, we suggest you park on the causeway beach right outside of Honeymoon Island. On the south side of the beach you will face Caladesi, right on the water's edge. From here you can enjoy a beautiful sunset over Caladesi Island – a great way to end a beautiful day.
Hang out at the Caladesi Island State Park Marina
Not as fun as the beach or hiking, but the marina provides amenities like a gift shop, a ranger station and a small restaurant that serves bar food like chicken fingers and hamburgers. If you have lunch here plan to spend at least $50 for a couple! They do have 108 slips in the marina, so plenty of place if you show up in your boat.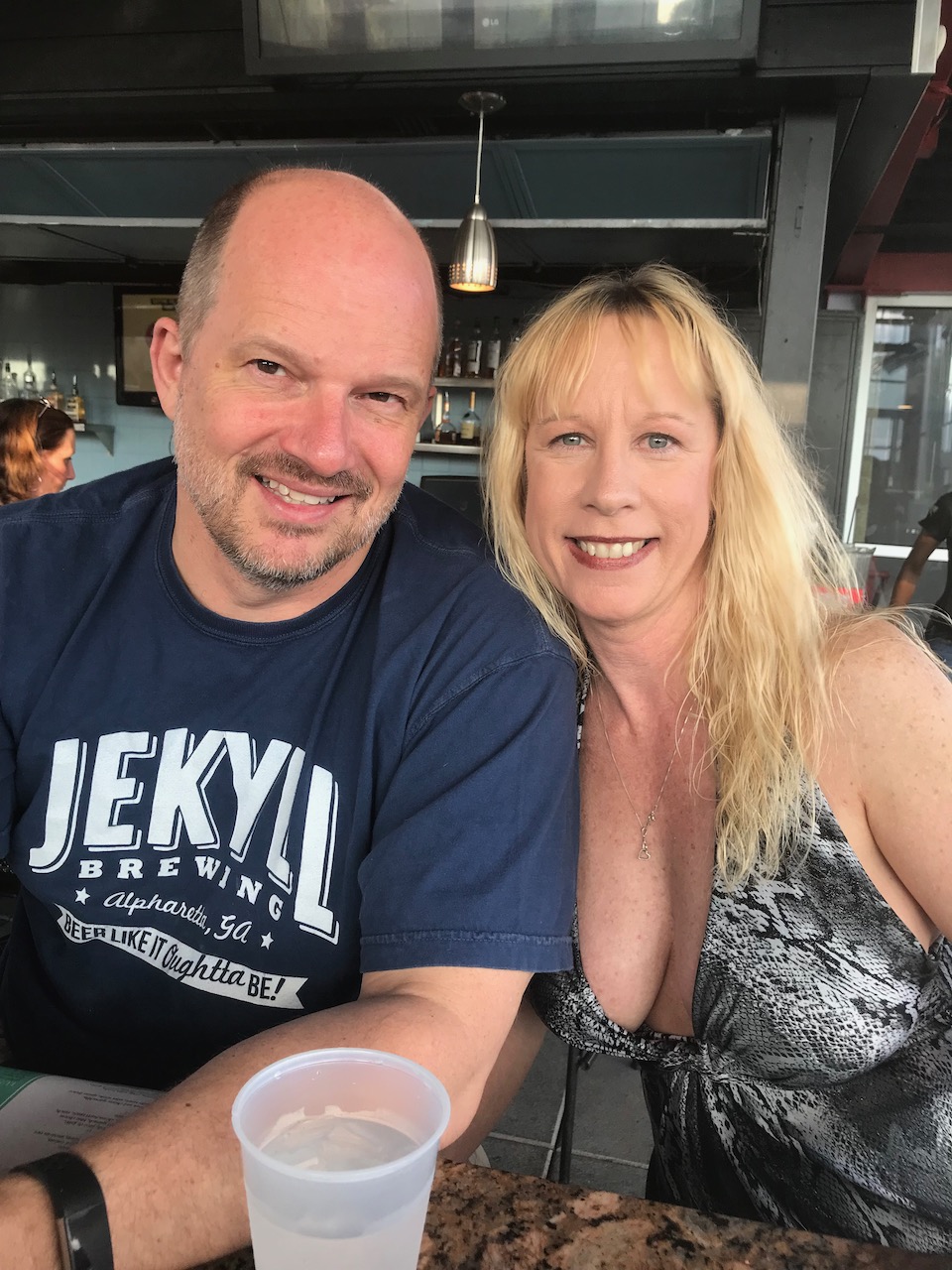 Garrett has spent most of his life in the IT industry, but his passion is music and photography. Trying to enjoy his remaining trips around this big blue spinning ball!