Do you wonder how storage will work in your RV? If you've ever felt like a contestant on a game show while trying to find room for all your belongings in your RV, you're not alone! Maximizing space in your RV can sometimes feel like a never-ending challenge. But fear not, fellow travelers! We've compiled a list of the top 10 storage solutions that will transform your RV into an organizational oasis, making you the envy of every campground.
Over-the-Cabinet Door Organizer Ever opened a cabinet and wished you could just hang something on the door to save space? Your wish has been granted! Over-the-cabinet door organizers, such as the Simple Houseware Over the Cabinet Door Organizer Holder, attach to your cabinet doors without requiring tools or permanent installation. They're perfect for holding cutting boards, plastic wrap, or cleaning supplies, and are a game-changer for maximizing space in your RV kitchen or bathroom.
Collapsible Storage Bins Collapsible storage bins, like CleverMade Collapsible Fabric Storage Bins, are a traveler's best friend. They offer generous storage capacity for clothes, linens, or other items while being easily folded down when not in use. These space-saving containers not only keep your belongings organized but also save valuable storage space when empty.
Under-Shelf Storage Basket Wave goodbye to wasted vertical space with under-shelf storage baskets such as the SimpleTrending Under Cabinet Organizer Shelf. These wire baskets easily slide onto shelves, providing additional storage for plates, cups, or pantry goods. It's a simple and effective way to make the most of every inch in your RV cabinets.
Vacuum Storage Bags Prepare to be amazed by the magic of vacuum storage bags like Spacesaver Premium Vacuum Storage Bags. These airtight bags compress clothes, bedding, and other soft items, significantly reducing their volume. With a vacuum cleaner or a hand pump, you can shrink these bags to a fraction of their original size, creating more room for other essentials.
Wall-Mounted Magnetic Knife Holder Clear up counter and drawer space by mounting a Modern Innovations 16 Inch Stainless Steel Magnetic Knife Bar on your RV wall. This sleek and functional holder securely stores knives and other metal tools, keeping them within easy reach while cooking up your favorite campground meals.
Over-the-Door Shoe Organizer Who knew shoes could be so orderly? The MISSLO Over The Door Shoe Organizer is a space-saving solution for storing shoes, toiletries, or other small items. Hang it over a door, and you'll instantly have a clever and organized system for keeping your belongings off the floor and out of the way.
Swivel Store Spice Rack Spice up your RV life with the YouCopia SpiceStack Adjustable Spice Rack Organizer. This compact and convenient storage solution keeps your spices, condiments, or medications neat and tidy. With its adjustable shelves, finding the perfect spot for each container is a breeze.
Adjustable Tension Rods Meet the multitasking marvel of RV storage: AIZESI 4PCS Spring Tension Curtain Rods. These adjustable rods can create additional storage space in cabinets, closets, or be used as dividers in larger areas. With their easy installation and versatility, tension rods are an indispensable addition to your RV organization toolkit.
Stackable Can Organizer Say goodbye to canned chaos with the Simple Houseware Stackable Can Rack Organizer. This handy storage solution keeps your canned goods organized and easily accessible, making meal prep a snap. You'll never have to rummage through your pantry again!
Slim Slide-Out Storage Tower Introducing the space-saving superhero: the Mobile Shelving Unit Organizer with 3 Large Storage Baskets. This narrow, wheeled storage unit slides effortlessly between appliances or furniture, providing extra storage for cleaning supplies, toiletries.
In conclusion, maximizing space in your RV doesn't have to be a daunting task. With these top storage solutions, you can transform your home-on-wheels into a clutter-free and organized haven, making your RV adventures more enjoyable and stress-free. So go ahead, implement these ingenious ideas and relish the newfound space and order in your beloved traveling abode.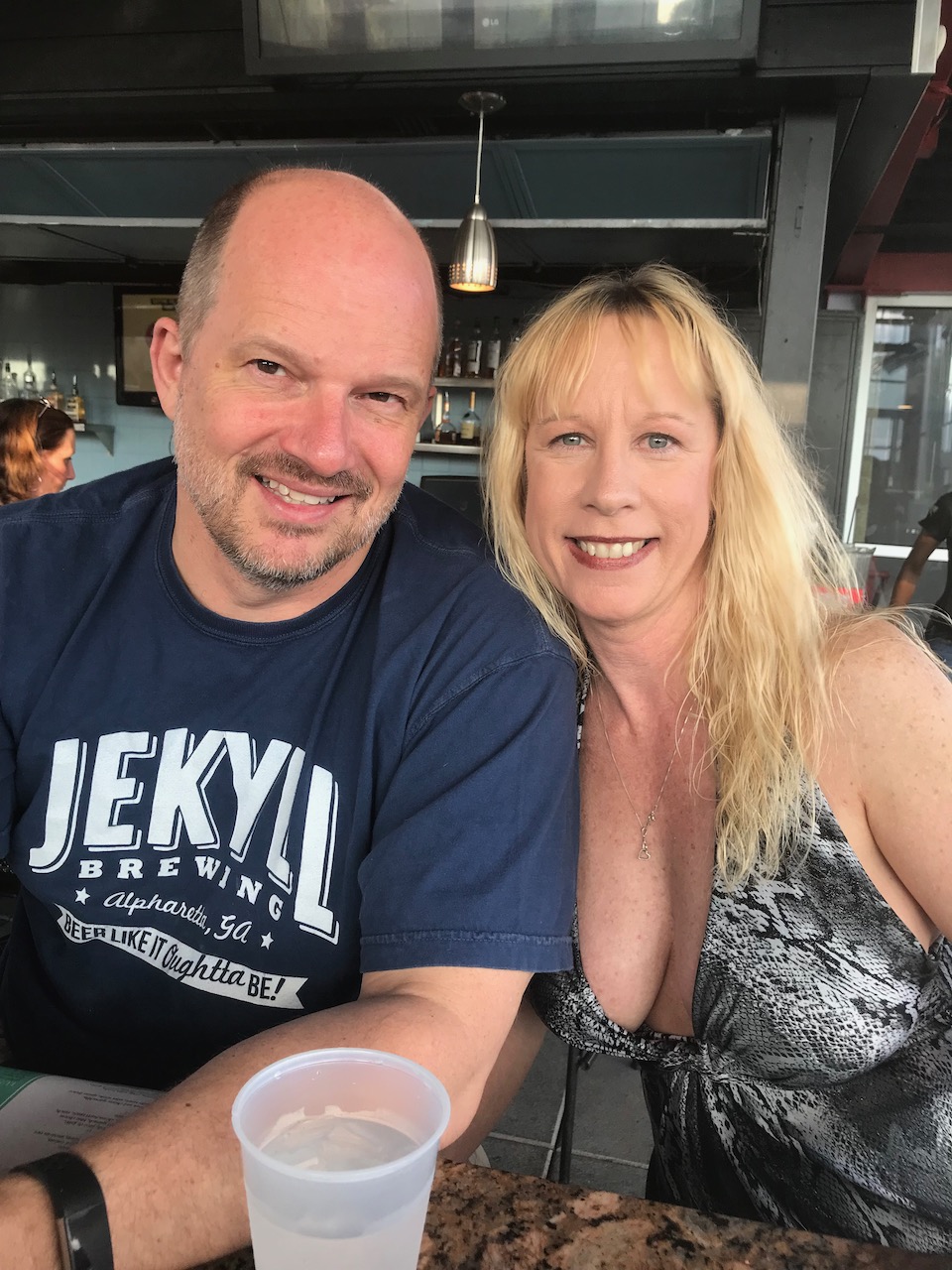 Garrett has spent most of his life in the IT industry, but his passion is music and photography. Trying to enjoy his remaining trips around this big blue spinning ball!