Now that we've been on the road awhile ( we went full time RV in late 2020), we realized that some things just should have made the trip with us instead of being gifted to the big Goodwill or sold on Craigslist. We tried to make the best guesses on what we really needed, but sometimes you just have to get on the road to figure it out!
Top 5 things we should have kept for full time RV
Extension Cords
The first item on our list is extension cords. We did a good job balancing the amount of outdoor extension cords, but we really underestimated the amount we needed for the inside of our coach! Mainly power strips and those 3-way prong things.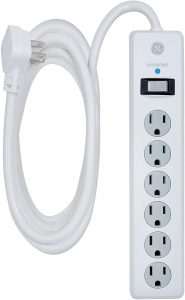 Keurig Coffee Maker
Christy just LOVES her coffee – we make a big pot every morning. But sometimes we liked to have a single cup and loved our Keurig Coffee Maker for just that. The downside of it (and the reason we didn't bring it along) is it takes a fair amount of counter space, and that is limited (even in our 45 foot coach!).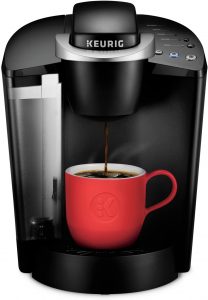 Hue Light Bulbs for Full Time RV
We LOVED our home automation when we were in a sticks and bricks – having all the lights voice-controlled was super handy and we quickly became dependent on it. Most our our automated lights came from Hue – while hue bulbs are the most expensive, they are also clearly the best. Unfortunately we sold ALL of them (except for a strip and one lucky color bulb I missed!).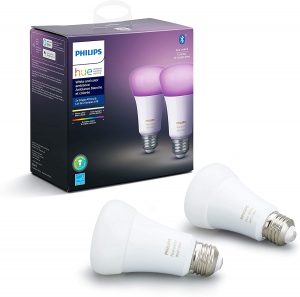 Now we realize using AC lights in a big coach is not a big deal! While we don't have a ton of fixtures, we did add one additional color strip in the master bedroom and
Full Time RV Silverware
Silverware you say? You didn't bring silverware? Well of course we did silly! BUT we got rid of a lot more sets than we should have. Christy was in "camping mode" when she downsized what we had, and it turns out we are not really camping, but essentially living in a small apartment! We ended up buying 4 more settings of silverware to fill up the drawer. Part of the reason for this is that we love our dishwasher, and we wanted enough silverware to not run out before the dishwasher was completely filled up. If you wash your dishes immediately after a meal, this won't be a problem for you!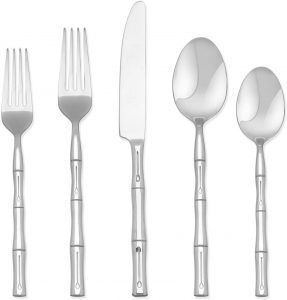 Vornado Fan – Keeping Cool While Full Time RV
We had a lot of fans throughout the house, and really liked having them as a supplement to the air conditioning (or on their own when it wasn't as hot) – but we figured in the coach we wouldn't need that many. So we ditched everything except one old box fan (which gets a ton of use by the front door in the coach). We also purposely bought a Dewalt Jobsite fan: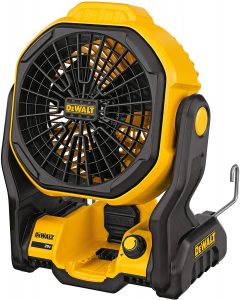 The theory was that a fan with a battery would be great to use inside or outside (although the bright yellow industrial look of the Dewalt is hilarious in our coach! As it turns out, this fan sits in the window sill of the master bedroom (and is controlled by an Alexa-enabled plug)
So at this point we had a box fan for the front, and the Dewalt in the back bedroom. What was missing was a small fan that could pull air in from the side window – not as obnoxious as having the big box fan in the front that we trip over, but enough to get some airflow in the coach. Unfortunately we had the perfect fan for this and got rid of it when we sold the house – Vornado fan: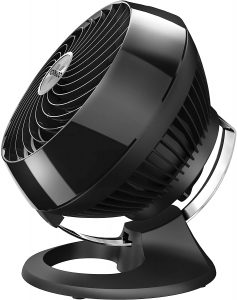 These fans are quiet and move a lot of air for their size. So we had to buy a new one. Since we had good luck with our old Vornado, we went with a small tabletop version for the coach: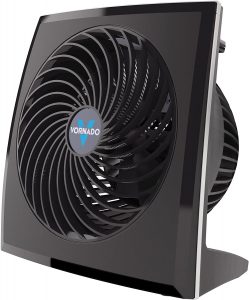 This fan has been great! We also have it on an Alexa plug (we went with Kasa, and they have been super reliable). So now, all we have to do is say "Alexa, turn on front fan" and we get a nice air flow through the coach. And this Vornado fits the decor of our coach well, and doesn't stick out at all.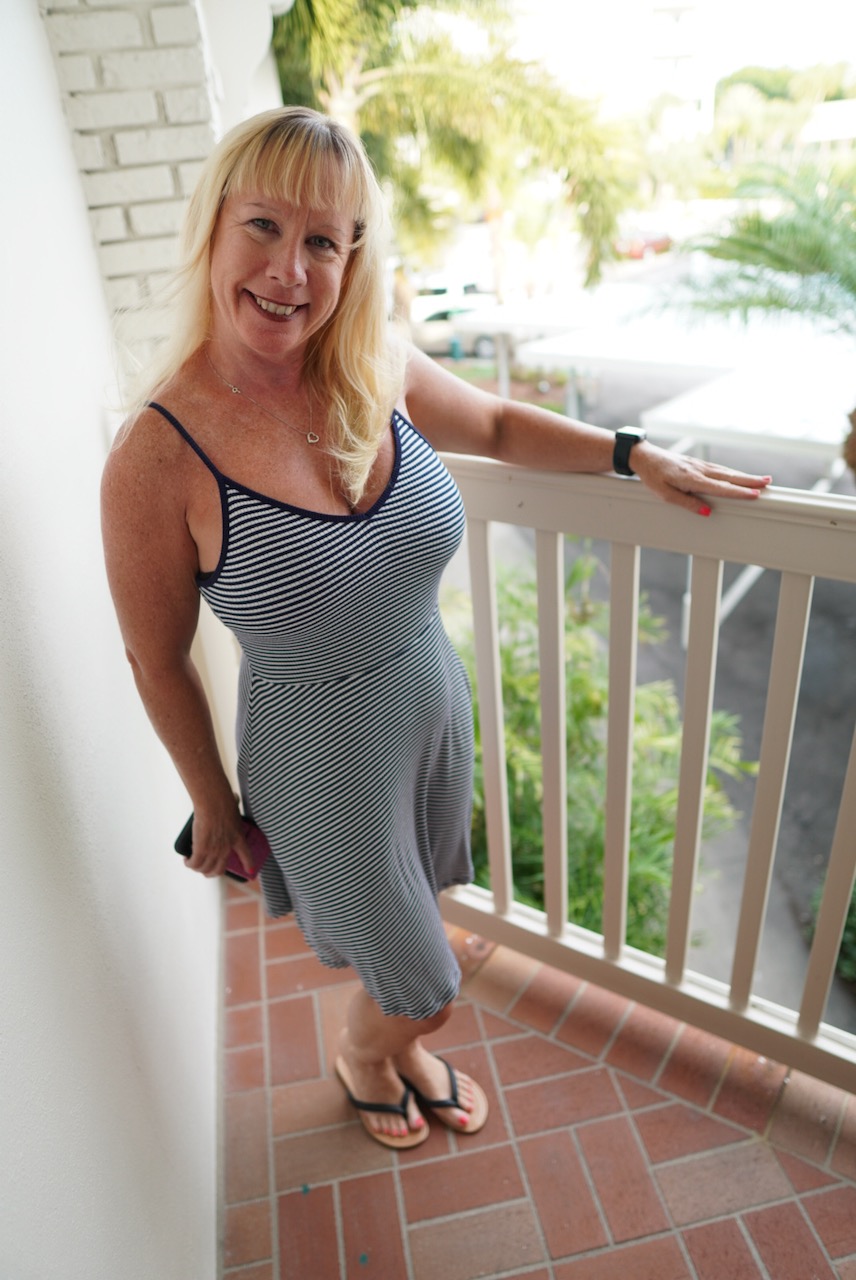 Christy started working for UPS at the age of 18 and moved up within the company. After 30 years, my corporate job ended but it was bittersweet. This has allowed me to start traveling the big road and enjoy life to the fullest. Looking forward to more adventures and making memories.